Planning and time management solution
A smart, modular resource planning solution (planning, bonuses, TAM, dashboard) that is accessible via smartphone, fully customizable, and deployable in France and abroad. WeDev solutions are supported by We Transform Consulting teams, to help with transformation programmes and ensure handover to central HR, retail and point-of-sale teams.
Improve your flexibility and productivity with a simple, intuitive and smart planning tool
Schedule entry 
Can be viewed and modified on mobile devices
Management of contracts
Hours of sale recommendations
Real-time management of variation in working hours
HR alerts to ensure compliance with HR rules
Management of the pooling of employees among several sites
Management of hour and holiday meters
Multi-country solutions
Simple and intuitive shop planning
In one click, the shop manager can see their turnover target, allocate staff hours by activity type, view planned hours in real time, view HR alerts in case of non-compliance with HR rules, manage their administrative tasks (merchandising, orders, deliveries, etc.), pool some of their staff and switch from one schedule to another, manage their hours balance, view overtime paid at a higher rate, and print their weekly schedule, holiday schedule or even individual time sheets.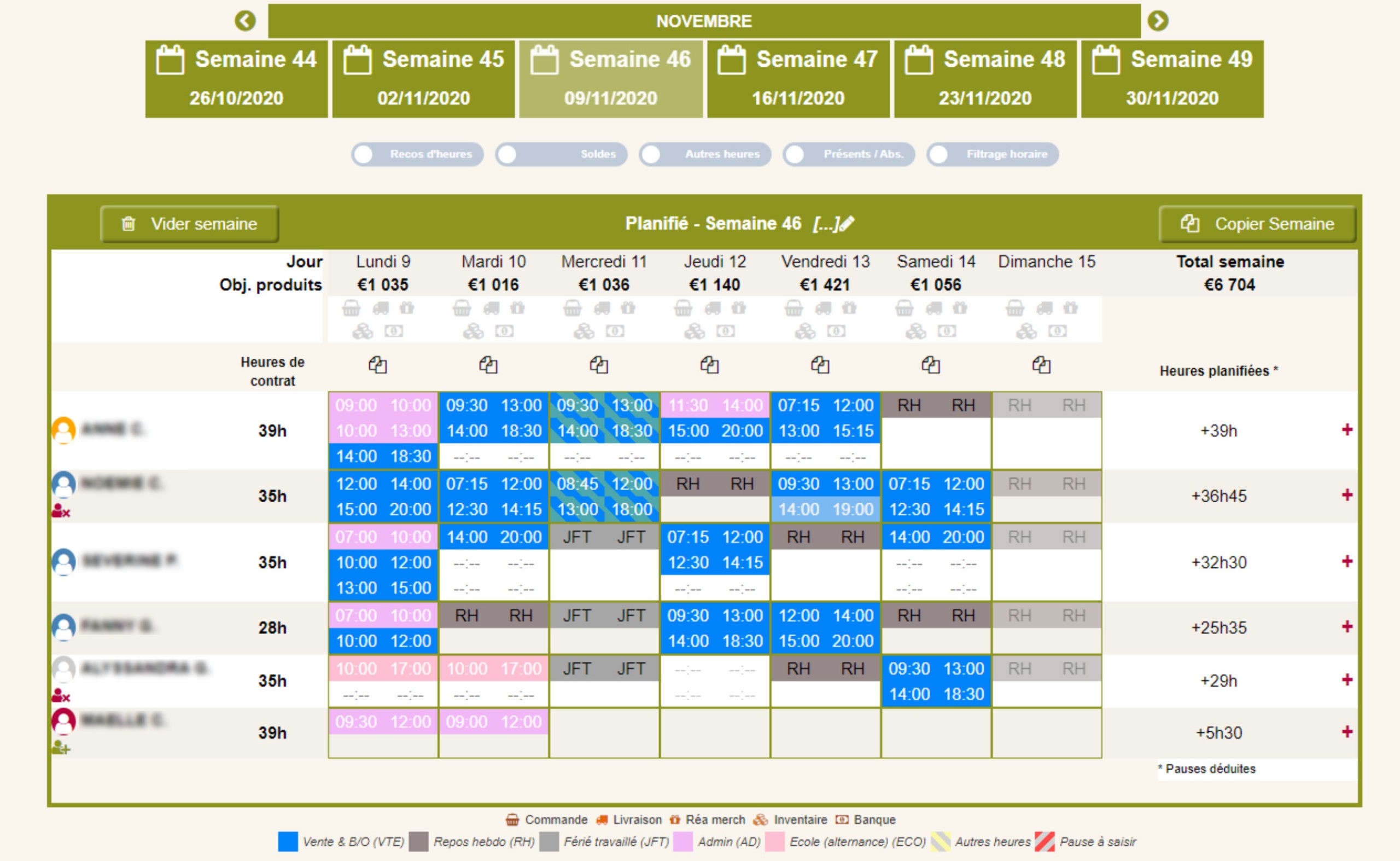 Day or week views
In one click, the shop manager can switch from a schedule view to a day view to ensure effective staff allocation and organization of breaks. Tasks can be changed very easily and there is a daily reminder of hours targets and recommendations.
A schedule that can be viewed and changed on a smartphone
Schedule view can be accessed on a smartphone. The shop manager can therefore view and change the daily overview of a member of staff.
This view can also be accessed by each staff member every day to inform them of their schedule, their break times, their hours balance and their accrued holidays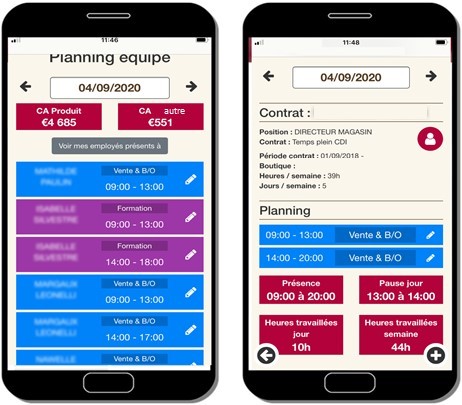 References
Not just clients, but partners who trust us